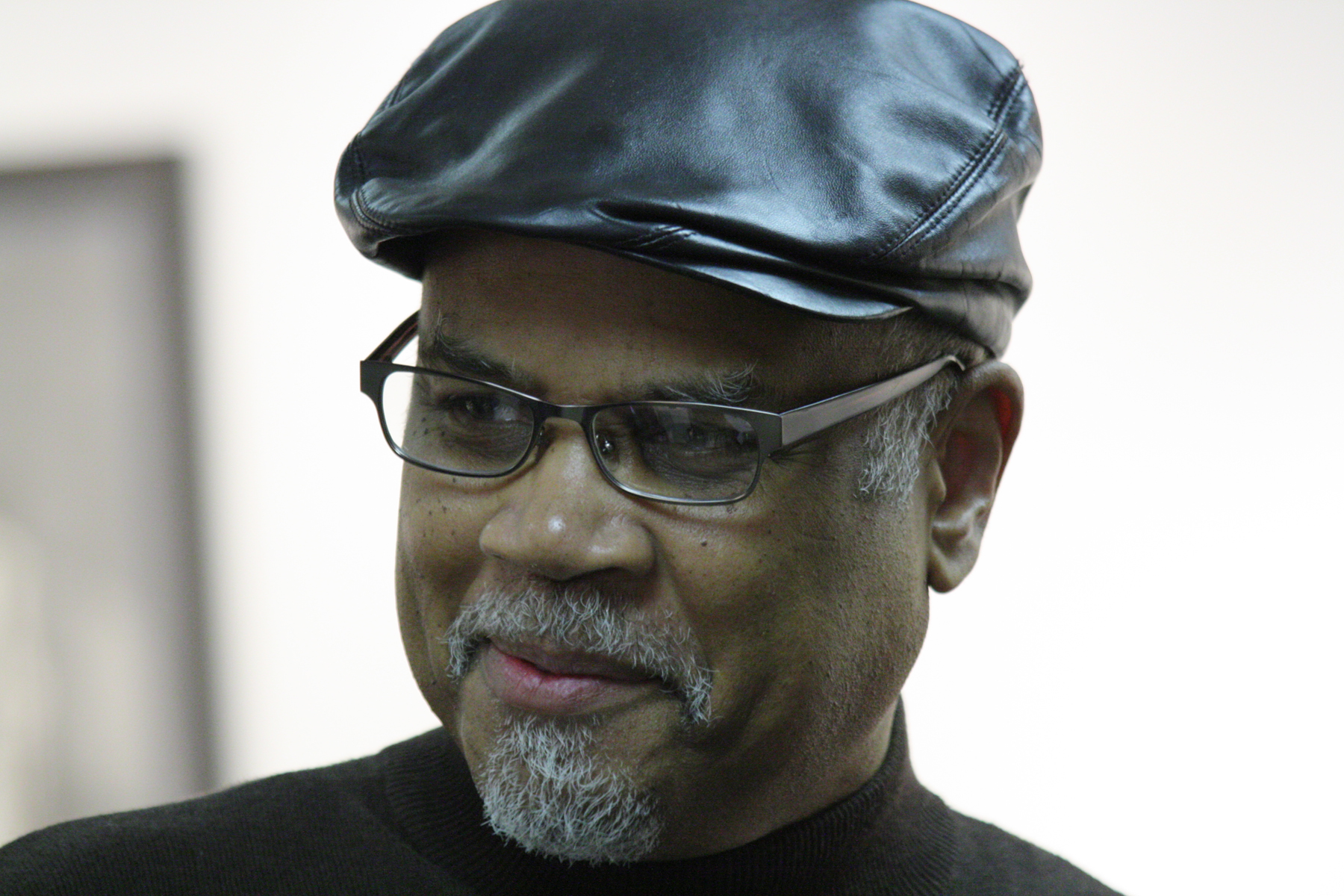 Duffy was born and raised in Louisville, Kentucky. Always having a special talent for painting and drawing, Duffy graduated from the Louisville School of Art with a B.F.A. in painting.

Driving home one day from his job as an exhibits preparatory for the Louisville Museum of History & Science, he stumbled upon what he believes led him to his destiny. A two-car accident had just taken place that caused one of the cars to smash into a bank's marble column, breaking it into pieces. Marble remnants laid on the sidewalk and Duffy felt compelled to ask for a chunk. After taking the stone home, he pulled out a screwdriver and a hammer and began carving. Immediately, he knew he had found his calling.

Learning from books and experimentation, Duffy taught himself to carve stone. After receiving several sculpture awards and many favorable comments on his sculpting ability, he began working as a full time sculptor. His figurative and abstract sculptures have won over 30 purchase or merit awards in exhibitions throughout the United States. Duffy has also been selected, based on artistic excellence, to participate in the Kentucky Arts Council's arts marketing program, Kentucky Crafted.

Duffy was commissioned by the Kentucky Arts Council to create the awards presented to the 2007-2008 recipients of the Governor's Awards in the Arts. The 11 pieces, entitled "Upward Glance", were individually hand-carved from steatite.

Duffy's work can be found in numerous private, corporate, and public collections, including Phillip Morris USA, Brown-Forman Corporation, Kentucky Fried Chicken (now YUM! Brands, Inc.), Humana Inc., The Louisville Orchestra, and the J.B. Speed Art Museum.

Duffy shares his talents by teaching and over the past 30 + years he has taught all ages from every social and economic background. In February 1997, he received an official commendation from the Board of Education for "sharing his outstanding artistic gifts with students and staff in the Jefferson County Public Schools".



COMMISSIONS
• Bingham Foundation for Women
• Capital Holding Corp.
• Farmington African-American Slave Monument
• J.B. Speed Art Museum
• National Black Professional Development Corp.
• Red Geranium Enterprises (New Harmony, Indiana
• The Louisville Orchestra
• Presbyterian Church, USA
• Lincoln Foundation
• Jane Blaffer Owen Trust
• Holy Rosary Catholic Church
• West Louisville Boy's Choir
• Louisville Central Community Center, Inc.
• Simmons College of Kentucky
• Freedom Metals, Inc.
• Kentucky Arts Council – 2007-2008 Governor's Awards

EXHIBITIONS AND AWARDS Frequent showings in the region since 1976. Highlights include:
1988 - J.B. Speed Museum - one man show
1990 - Atlanta Life Insurance Co. National Art Competition - 2nd place purchase award
1993 - Southern Baptist Theological Seminary - one man show
1994 - Kentucky Art & Craft Foundation Gallery - Kentucky Stone Sculptors
2002 – Nazareth College Arts Gallery – group show
2002 - National Black Development Corporation
2009 - African American Art Exhibition at Actors Theatre of Louisville - merit award
2009 – Carnegie Arts Center (New Albany, IN) – one man show
2010 - African American Art Exhibition at Actors Theatre of Louisville - merit award
2010 - Water Tower Regional - merit award
2010 - Jewish Community Center - one man show
2010 - Muhammad Ali Center - group show/curator
2011 - IdeaFestival - one man show
2012 - African American Art Exhibition at Actors Theatre of Louisville
2012 - "Commissioned to Create: Works by Artists who Created the Governor's Awards(1993-2011)"
2013 - Southern Indiana Arts Council "Bright Lights" Exhibit
2013 - Louisville Visual Art Association "Artebella by the Numbers" Exhibit
2014 - Koi Gallery - one man show
2014 - The Bob Lockhart Student Alumni Exhibition, Bobzilla: The Legacy of Lockhart
Bob's best student's work, chosen personally by him.

Duffy's works have been featured in shows at Bellarmine University,
Spalding University and Jefferson Community College. In the area's
exhibitions of African-American Artists' work, his graphics and
sculptures have been recognized often with purchase awards.